About US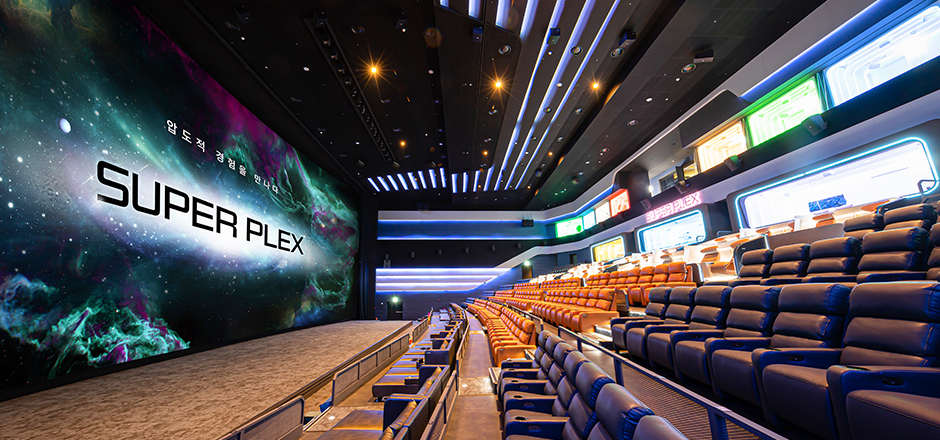 Our multiplexes bring you happy memories filled with joyful cultural and life experiences Leading Culture-makers, LOTTE CULTUREWORKS

He is a leader in multiplexing in Korea and is making a leap forward as a leading company in culture and trends around the world.
CEO

Byung Hwan Choi

Date of foundation

1999.9.9

Major Business

Multiplex movie theater

Address

27th Floor, LOTTE World Tower 300, Olympic-ro, Songpa-gu, Seoul 05551, Korea

Phone

(+82)-2-1544-8855
Major products and services

LOTTE Cinema

Lotte Cinema is a global company that first started its movie theater business in 1999 and currently operates 140 theaters in Korea and 40 theaters in Vietnam.

In 2014, Lotte Cinema World Tower, which has the world's largest screen registered in the Guinness Book of Records, has been opened and operated, and we are forming a new trend by experiencing various contents with the audience and enjoying cultural contents through communication and exchange.

Charlotte Theater

Opened as the nation's first musical theater in 2006, the Charlotte Theater is performing major musical works that combine work and box office success, including mega-hit musicals such as "Lion King", "The Phantom of the Opera," "Cats," "Wicked" and "Jekyll and Hyde."

It has 1,240 seats and the shortest distance between the seats and the stage in Korea (23M), aiming to operate the audience's deep impression through the work. We also participate in the production and investment of performances and strive to contribute to the development of the Korean performance industry in various ways

content business

Lotte Entertainment has been entertaining the audience by presenting a wide range of lineups, ranging from large commercial films to films dealing with social messages and independent films. In addition to movies, we are expanding our business to various areas such as performances, dramas, and new media contents, and aiming for a comprehensive content studio model using various IPs. In addition, it is contributing to the development of the domestic content industry by supporting creators through the largest competition in Korea and exporting excellent domestic IPs overseas.