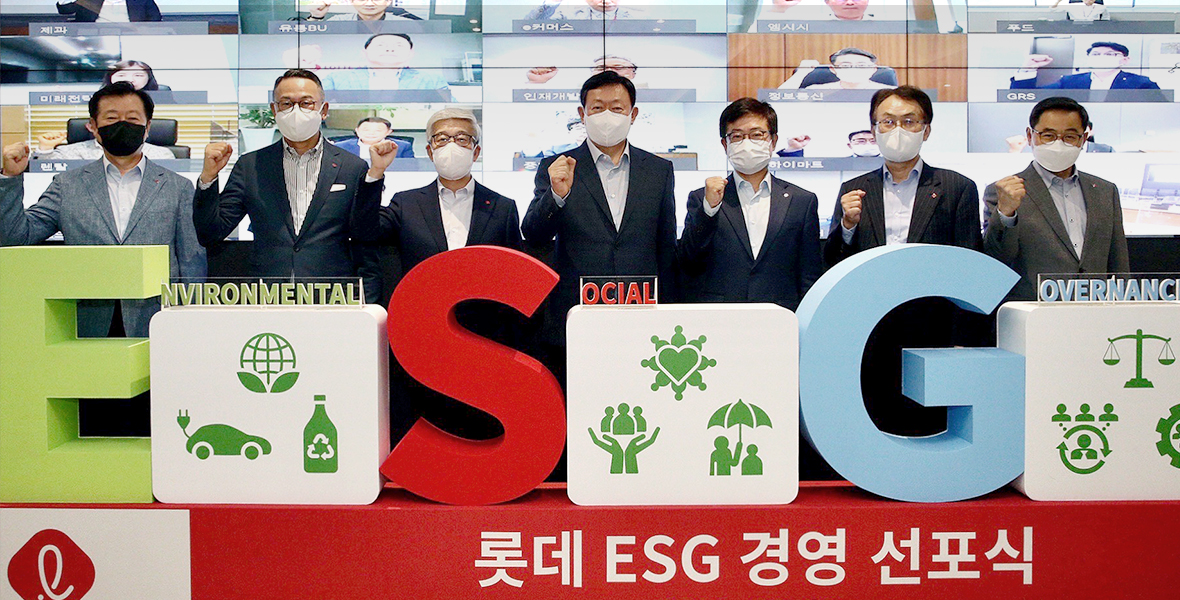 LOTTE Group ESG Statement
Acknowledging the significance of establishing a sustainable ecosystem and
responding to climate change, LOTTE Group declares that we will pursue ESG
management and create sustainable values for all stakeholders,
including customers, shareholders, executives, partners, and local communities
01. We will strive to achieve 2040 Net Zero by contributing to innovative technology development and social carbon emission reduction. While reducing greenhouse gas emissions through process efficiency in the short term, we strive to achieve complete carbon neutrality by applying innovative technologies and conducting eco-friendly projects in the mid to long term.
02. We will establish a specific roadmap for achieving Net Zero and disclose our efforts and achievements in the process.
03. We will launch ESG committees under the board of directors of listed affiliates to accelerate and systematically execute the group-wide ESG management.
04. We will incorporate ESG management performance in the CEO performance evaluation to induce and encourage ESG management throughout the group.
LOTTE Group will be at the forefront in addressing ESG issues by becoming a leader in global ESG management by 2025. We will also contribute to the prosperity of society while enhancing corporate value in pursuit of sustainable growth.