About US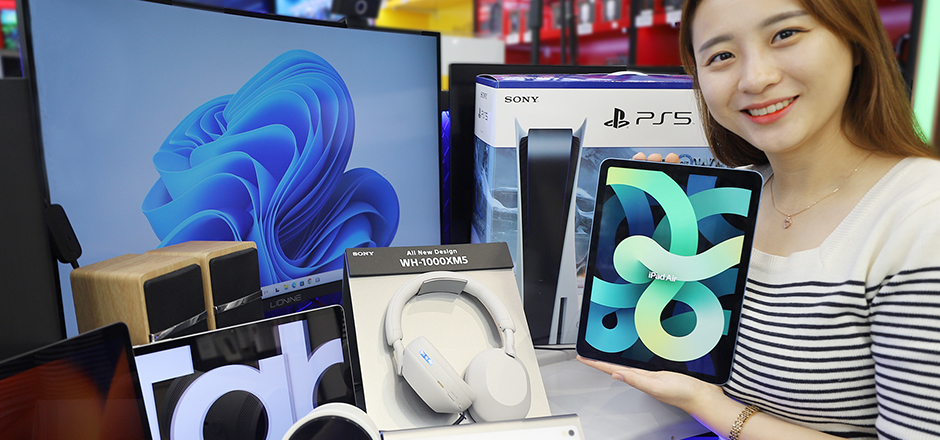 Professional mass merchandiser of electronics and home appliances, creating a joyful future for customers LOTTE Hi-Mart is the nation's No. 1 electronics distribution company, operating more than 460 directly-managed shops nationwide and an online shopping mall (www.e-himart.co.kr).
Since its foundation in 1999, it has been leading the domestic home appliance distribution market as an electronic product giant that handles and sells various items from all around the world. Hi-Mart's advantage lies in a dense, web-like nationwide network with 11 distribution centers and numerous service centers that are all directly managed. Through outstanding store accessibility, a rich product portfolio, and top-notch distribution personnel, LOTTE Hi-Mart aims to be the model for the distribution market of the future.
CEO

Nam Chang Hee

Date of foundation

1999.12.20

Major Business

consumer electronics retailing

Address

156, Samsung-ro, Gangnam-gu, Seoul

Phone

(+82)-2-080-770-0070
Major products and services

Premium hall

LOTTE Hi-Mart operates various premium halls, including "premium experience halls" and "premium camera halls," that are designed with the commercial zone they inhabit in mind.

Private brands (PBs)

LOTTE Hi-Mart continues to expand its own lineup through, for example, the launching of its private brand, HIMADE. Starting with fans and wall-mounted air conditioners, other brand products now include vacuum cleaners, rice cookers, microwaves, washing machines, refrigerators, TVs and more.

House call services

Hi-Mart offers a "home appliance cleaning service," where staff visit your home to disassemble and clean the five major home appliances (refrigerator, washing machine, air conditioner, kimchi refrigerator and bidet), and also clean your kitchen hood and bed mattress. LOTTE also offers a "home care service," which includes everything from pipe cleaning and mold removal to insulation, insect screen replacement, and drain odor prevention work.