About US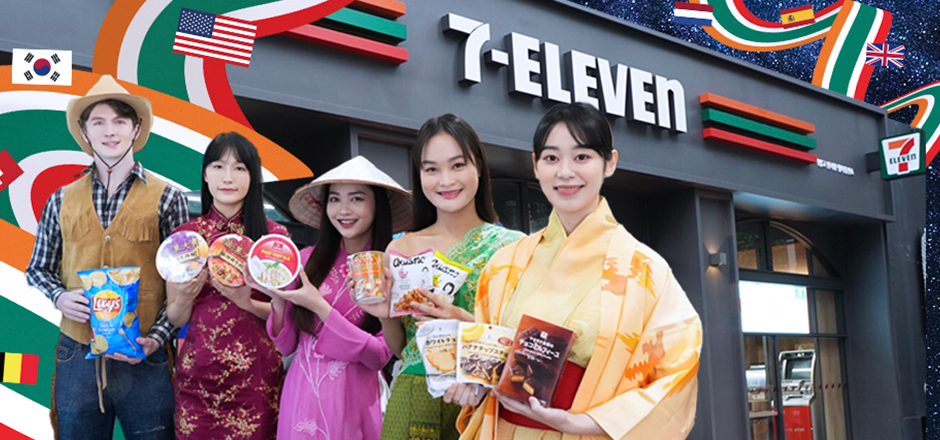 7-Eleven, Korea's first convenience store Korea Seven is Korea's first-ever convenience store brand, created by LOTTE Group's distribution expertise and the brand power of the world's top convenience store, 7-Eleven. Since the first 24-hour convenience store opened in 1989, Korea Seven has been at the forefront in the creation of a new, convenience-oriented lifestyle, and is now seeking to create a futuristic convenience store that will lead the industry into the fourth industrial revolution.
LOTTE will continue to strive to satisfy customers, owners, and its partners, provide various products and serivces, and contribute to society through CSR activities.
CEO

Choi Kyung-ho

Date of foundation

1988.5.21

Major Business

Wholesale and retail convenience store

Address

5F, 100, Chenggyecheon-ro, Jung-gu, Seoul, 04542, Korea

Phone

(+82)-2-1577-0711
Major products and services

More than 5,000 products

More than 5,000 products, including Lunch Box, 7-Cafe, and other ready-to-eat foods and distinct PB products

Daily living services

Provides close-to-customer daily living solutions such as omni-channel services, financial services, etc.