About US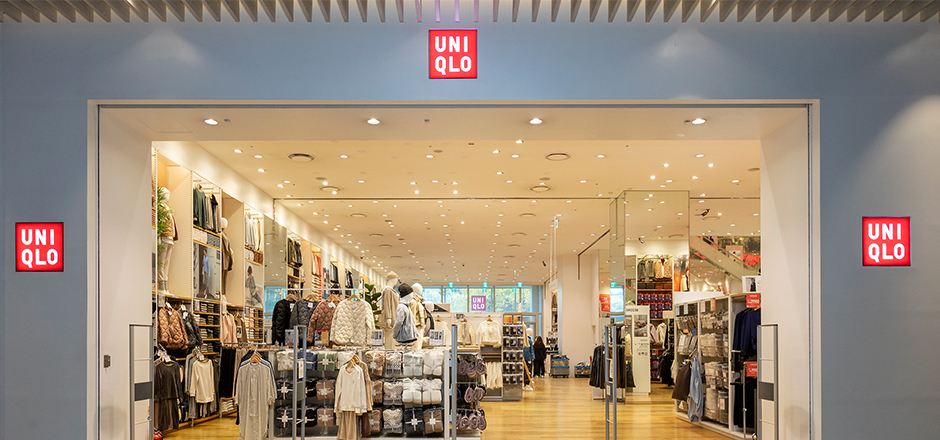 Changing Clothes, Changing Conventional Wisdom, and Change the World UNIQLO has currently spread its wings across 25 countries and regions, including Korea, striving to offer our customers convenient access to 'LifeWear' products features simple, high quality design, and many ingenious details, regardless of where they are or when they need it.
CEO

JUNG Hyunseok, HATASE Satoshi

Date of foundation

2004.12.16

Major Business

Import and sales of Uniqlo clothing and general merchandise

Address

24th Floor, Lotte World Tower, 300 Olympic-ro, Songpa-gu, Seoul, Republic of Korea

Phone

(+82)-80-722-3300
Major products and services
LifeWear

LifeWear is clothing designed to make everyone's life better.
It is simple, high-quality, everyday clothing with a practical sense of beauty, ingenious in detail, thought through with life's needs in mind, and always evolving.

UNIQLO reimagined its LifeWear concept, committing to truly great clothing not only from the perspective of quality, design, and price, but also considering human, environmental, and societal impacts.

Masterpiece

UNIQLO believes that essentials like shirts, jumpers, and jeans can be made even better, constantly evolving its collections for today.

For instance, we make a T-shirt more durable, even softer, and more comfortable to wear by pursuing the right balance of yarn and knit, inventing new materials, or simply updating our designs by one millimetre.

Our goal is to create refined clothing, designed for life's needs, because we believe in the power of evolving everyday clothes to improve our lives.

PEACE FOR ALL

'PEACE FOR ALL' is a charity T-shirt project, founded on the concept that a T-shirt can help make the world a better place.
Conducted in collaboration with world-renowned leaders in the areas of art, design, literature, science and sport, PEACE FOR ALL aims to raise funds by selling T-shirts with designs that convey a desire for peace.

We donate all profits from sales to organizations that provide humanitarian aid to those affected by poverty, discrimination, violence, conflict and natural disasters.
We will continue to boraden this initiative, working with people all around the world.

Sustainability

UNIQLO is actively engaged in an array of social contribution activities, envisioning harmony and sustainable development of our Planet, People, and Society.
In Korea, more specifically, we are dedicated to community outreach initiatives including the provision of relief funds and material support, operation of local community mutual success programs at each of our stores, and fostering collaboration with social enterprises.
Moreover, we extend assistance to the underprivileged segments of society through a diverse range of initiatives, such as providing clothing for children in orphanages through shopping events, supporting reform clothing for the disabled, offering healthy meals to children in need, and providing personalized education support for children with borderline intelligence.
In our commitment to uphold our responsibility as corporate citizens in Korean society, we continually strive to promote the employment of people with disabilities and extend support to refugees.