[Vietnam] LOTTE-KOICA Service Training CenterPassing on LOTTE Group's advanced technologies and expertise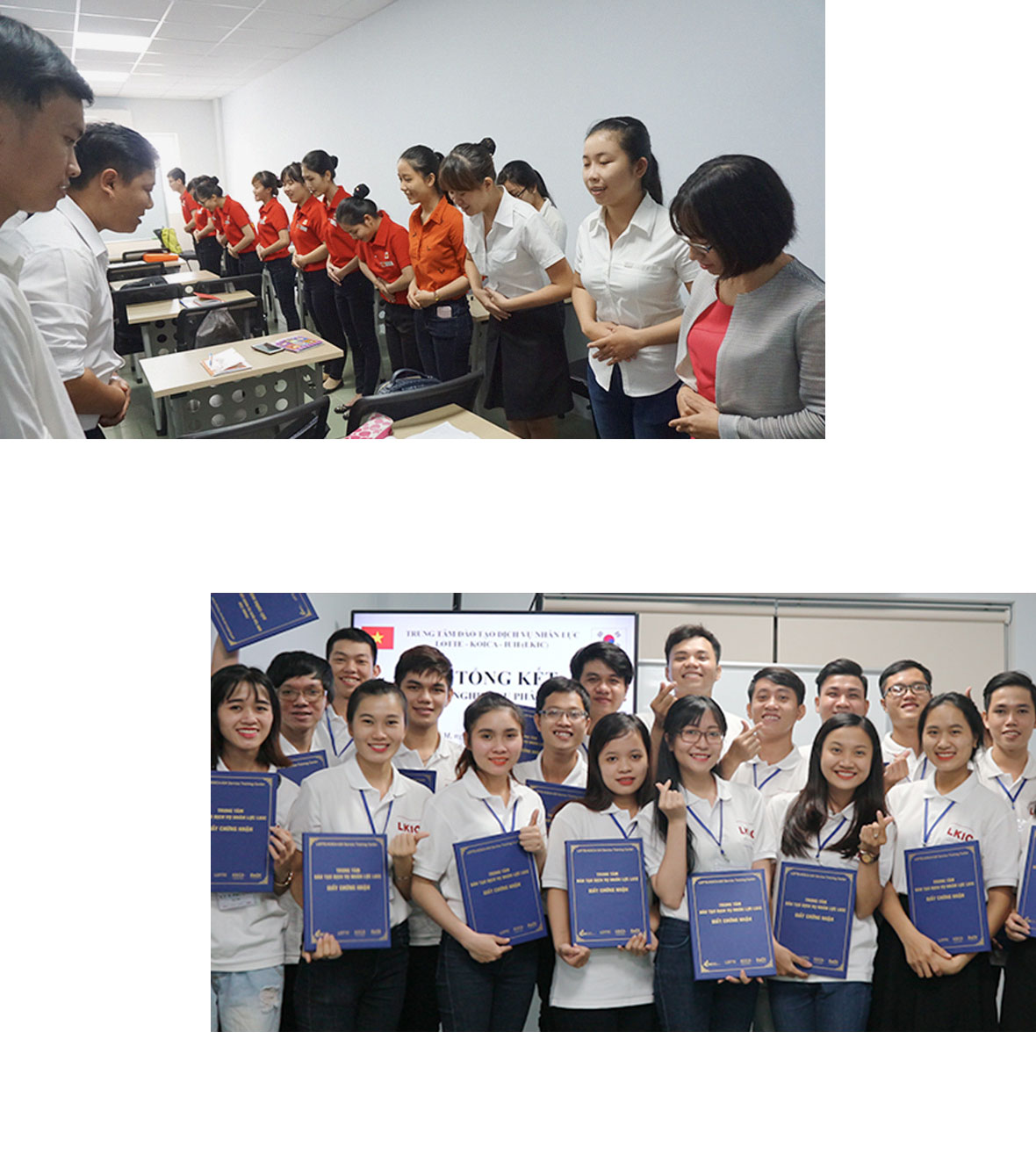 In cooperation with the Ministry of Trade,
Industry and Energy and KOICA, LOTTE launched
the LOTTE-KOICA Service Training Center (LKIC)
in Ho Chi Minh City, Vietnam in 2015 and will continue
to be in charge of the center until 2019.
The LKIC provides job seekers, students, small volume traders, and low-income groups with an opportunity to learn about the retail and service industries, including foreign languages, computer skills, customer services, and shop management.

LOTTE supports trainees with finding internships at its
local subsidiaries, and invites speakers to give special lectures
in training programs designed to give them first-hand experience.
LOTTE also provides trainees with opportunities to expand
their career options in its local subsidiaries, such as LOTTE Mart,
Lotteria, and LOTTE Hotel, after completing training.
LOTTE Group's support for COVID-19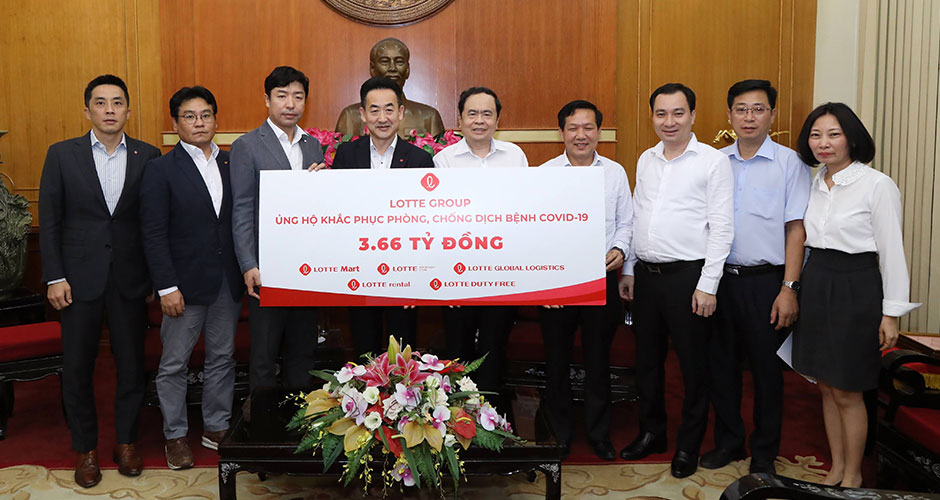 The LOTTE Group delivered donations to Vietnam, diagnostic kits and protective clothing to Pakistan, and diagnostic kits to Indonesia as part of its social contribution activities to prevent the spread of novel coronavirus infections (COVID-19).
LOTTE continues to support neighboring countries struggling to prevent the spread of COVID-19 and recover from the damage.