About US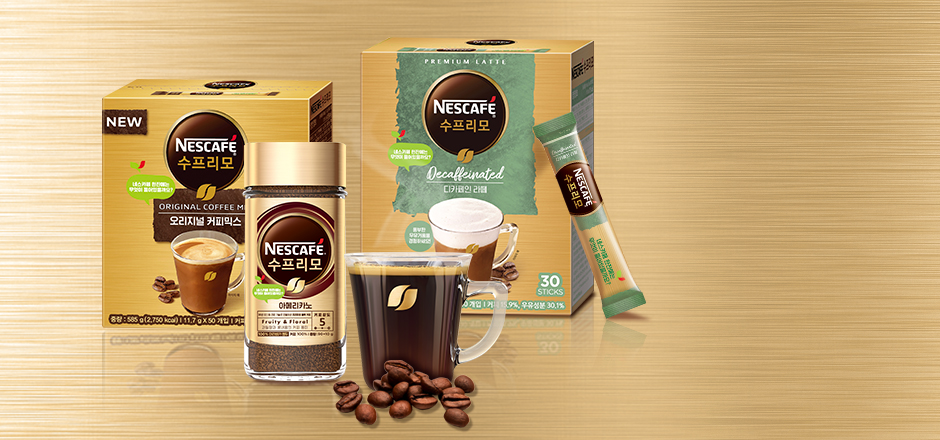 Contributing to the bountiful lives of our customers LOTTE-Nestlé Korea Co., Ltd., founded on June 1, 2014, is a 50-50 joint venture between Korea's largest distribution and food corporation, LOTTE Group, and the world's largest food enterprise, Nestlé. The company produces, distributes and sells Nestlé's NESCAFÉ instant coffees and coffee mixes, powdered chocolate and fruit beverages, coffee creamers, and petcare products, as well as Nestlé Professional's food and beverage solution products in Korea.
It also operates Nestlé's Cheongju Factory. In the long run, LOTTE-Nestlé will continue to work hard to improve upon the Korean coffee market through product competiveness, backed by Nestlé's international reputation, by maximizing the synergy between LOTTE Group's powerful distribution network and business acumen.
CEO

Kim TaeHyeon

Date of foundation

2017.6.1

Major Business

NESCAFÉ instant coffee and coffee mixes, powdered drinks, food and beverage solution products, petcare products

Address

17F-18F, West Gate Tower, 70, Chungjeong-ro, Seodaemun-gu, Seoul

Phone

(+82)-2-590-0114
Major products and services

NESCAFÉ

NESCAFÉ, the most loved and trusted coffee brand in the world, brings you deep, rich coffee flavor and aroma in a convenient form. You can rest assured that your cup of NESCAFÉ coffee will not only satisfy all five of yours senses, but also supports sustainable coffee cultivation at coffee farms around the world. Real connections among people, across the present and future, is the value that NESCAFÉ pursues. It all starts with a cup of NESCAFÉ.

powder drink

LOTTE-Nestlé sells various powdered drink brands, including the Nesquik, Chocolate and Lemonade brands. Nesquik helps children learn to enjoy milk to provide their daily diet with more nutrition, and additionally provides growing kids with calcium and protein to help them grow up healthy.

Nestlé Purina PetCare

Founded in 1894, Nestlé Purina is one of the largest pet food companies, leading the industry for the past 120 years. Under the slogan, "Your Pet, Our Passion," Nestlé Purina will continue to be steadfast in helping to make the lives of pets and people alike happier and healthier.
Network
Find out more about networks around the world
네트워크 위치

| ITEMS | ADDRESS | PHONE |
| --- | --- | --- |
| Cheongju Factory | 21, Baekbong-ro, 72beon-gil, Heungdeok-gu, Cheongju, Chungcheongbuk-do | (+82)-43-279-7114 |